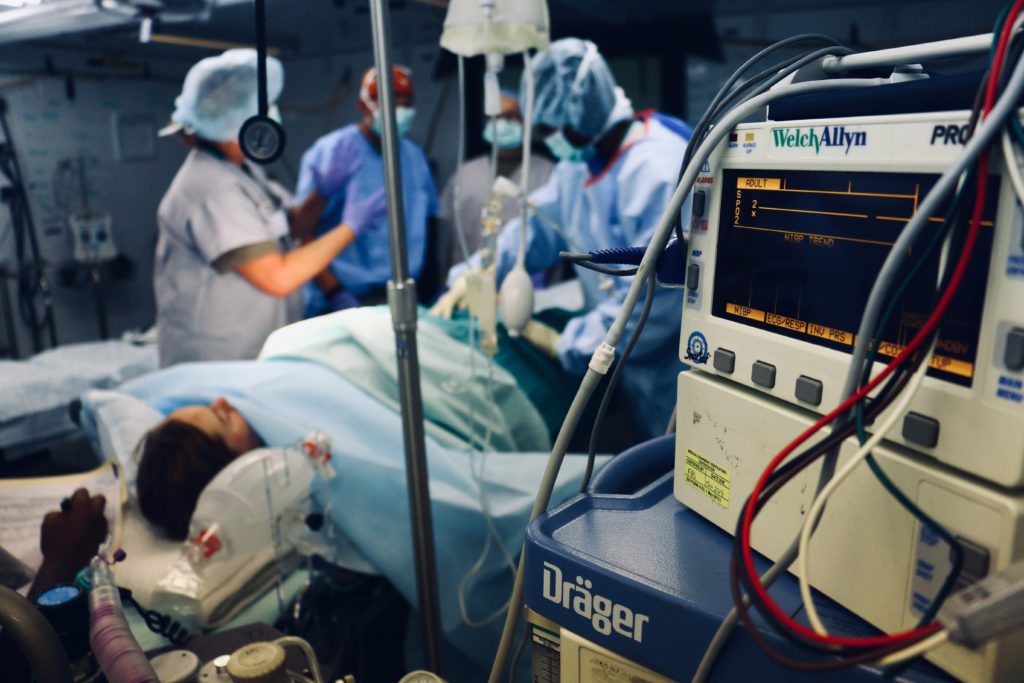 The healthcare sector is responsible for over 5% of global carbon emissions, double the amount of the aviation sector. But there is a way for healthcare actors to reduce this while at the same maintaining the quality of care in developed countries and expanding access to healthcare in developing countries. 
This is according to panellists at a recent event on "Healthcare and climate change: Victim or perpetrator hosted by the  Graduate Institute's Global Heath Center.   
Sonia Roschnik, executive director at the Geneva Sustainability Centre, said that how the planet is faring is inherent to people's health. The centre, which opened this year, has put greening healthcare delivery for better health and a healthier climate at the core of its agenda.  
"We can't have healthy people on a sick planet, but of course, we also can't have a healthy planet with sick people," Roschnik said, adding that reducing the environmental impacts of health care will contribute to reducing the burden of disease and social inequities.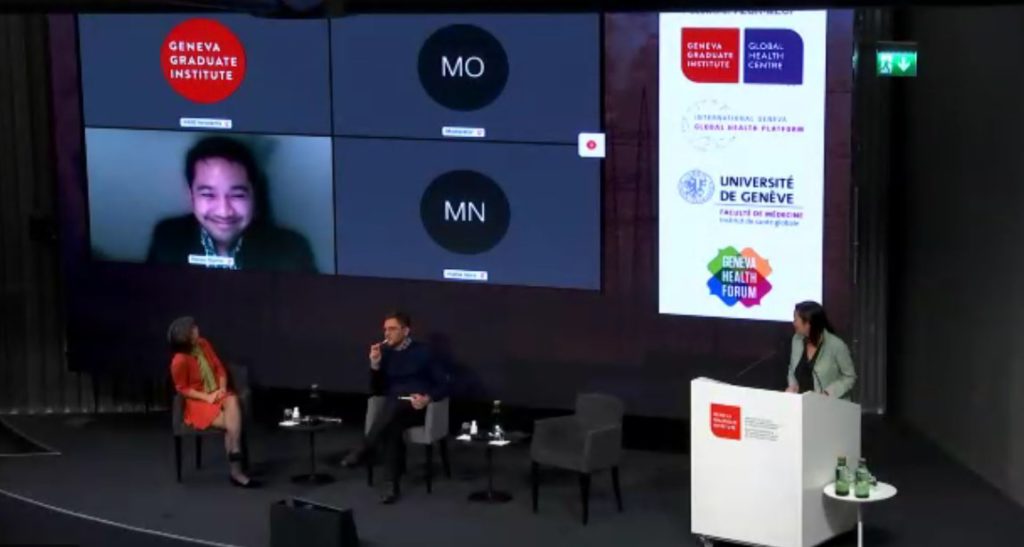 Reducing emissions by smarter drug procurement
"There are some things that are healthcare specific that if the healthcare sector doesn't do nobody else is going to do," Roschnik added.
"For instance, one that is often quoted is anaesthetic gases. Some of those gases are 100 times more potent than carbon dioxide, and actually, there are other ways of delivering that care." 
One of these is nitrous oxide, which has a climate warming effect 300 times that of CO2, but new technologies have recently been put developed to safely capture and reuse such anaesthetic gases, including a Newcastle, UK hospital  last year.  
Bruno Jochum, founder and executive director of The Climate Action Accelerator, said that mid-level health facilities can do a lot to help decarbonize. He described his group's work as an initiative "getting organizations to really adopt by themselves science-based targets without waiting for policy change."
"Often hospitals are the first employer of any territory," he noted. "They see patients, they see families, they have suppliers, they talk to authorities. They really have the space to make things move."
According to Jochum, lowering emissions, between now and 2030 is "absolutely feasible and achievable." 
Healthcare is vulnerable to climate extremes 
Sharing the experience of the Philippines, one of the top 10 most climate vulnerable countries, was physician Renzo R Guinto, of St Luke's Medical Center in Manila and the Sunway Centre for Planetary Health in Malaysia.
"#HealthSystems in LMICs are doing their part to mitigate & adapt-even if they had nothing to do w/ creating this crisis!"

Today 2am Manila, I joined an important convo on #ClimateHealth at @GVAGrad led by my former @HarvardChanSPH prof @SuerieMoon #PlanetaryHealth @WHO @ev4gh pic.twitter.com/leN9UX4Sx3

— Renzo Guinto (@RenzoGuinto) November 15, 2022
"We've witnessed firsthand the confluence between two crises, the climate crisis on one hand and the COVID-19 crisis on the other," he said. "Imagine you are a poor Filipino, confronting the dilemma: do I stay in the house to protect myself from the unseen coronavirus only for the roof of the house to be blown away by the strong wind?"
Guinto also emphasized that climate change does not only affect physical health, but also mental health.
"In a recent survey, it was found out that the Filipino young people are the most climate anxious in the world," he pointed out. "At least 90% of the young Filipinos surveyed are moderately to extremely worried about their climate and stable future."
But the Philippines is already leading the way in the fight to make health facilities more climate resilient, he added. The country´s Ministry of Health put in place a framework to adapt the health system to climate change beginning two decades ago. 
Echoing the climate change and health message at COP27
Maria Neira, the director of the World Health Organization's Department of Environment, Climate Change and Health joined the panel from the COP27 Climate conference in Sharm El Sheikh, Egypt, where WHO has hosted a series of events on health and climate themes every day at a WHO pavilion – including sessions on greening health facilities.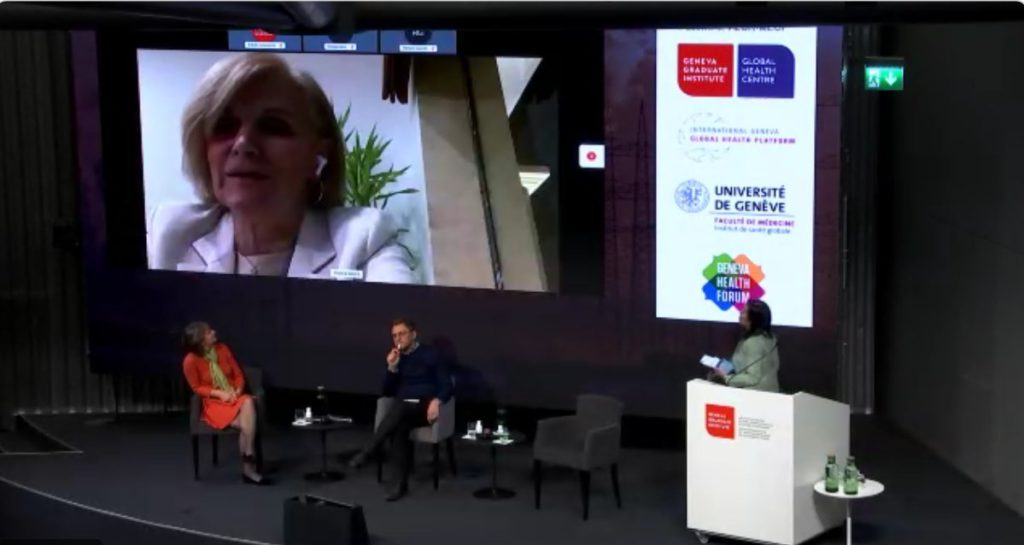 "We hope that we will be not only able to convince everyone that climate change is already affecting our health in a very negative way, but also to present the policy arguments and the reasons why we need to do much more to tackle the causes of climate change and air pollution, because the health benefits will be enormous," said Neira.
The panellists agreed that decarbonizing should not come at the expense of ensuring access to healthcare in developing countries, where often facilities lack access to electricity, let alone green energy.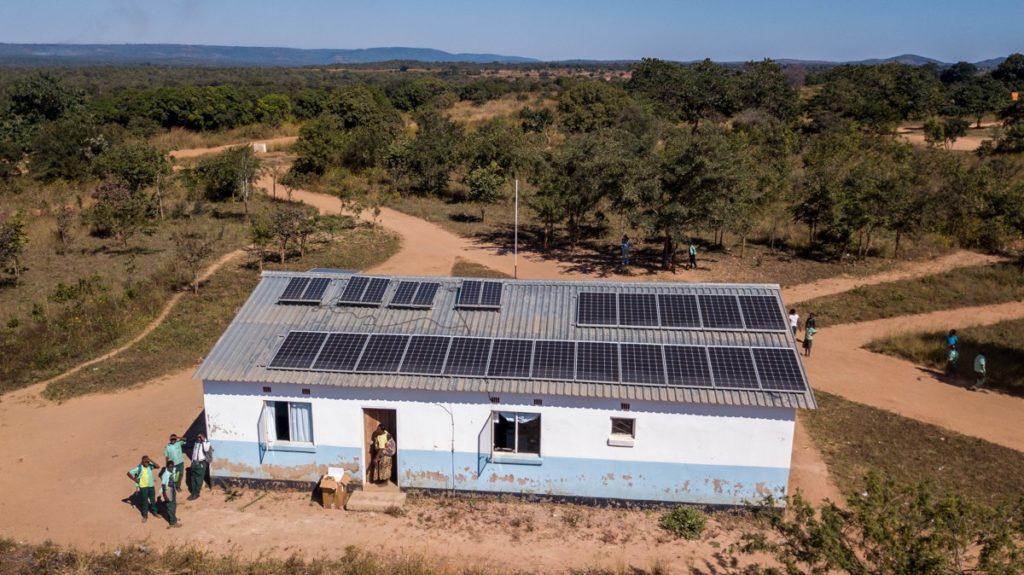 However, they pointed out that there are opportunities to build systems in low-resourced settings and solar energy.
While there are health systems around the world that need to decarbonize "others are wanting of support and resources in order to enhance resilience and to adapt to the impacts of climate change that are already being experienced now," said Guinto. 
"In fact, these health systems, which have nothing to do with the climate crisis, in terms of emissions are also doing their share by adopting solar or embracing sustainable healthcare waste management practices," he added.
For this reason, the physician emphasized, it is not possible to adopt a "one size fits all approach." 
"Instead, we need to be coming up with solutions that are tailored to the different contexts and to the different situations," he concluded.
The event was co-organized by the Institute of Global Health of the University of Geneva and the Geneva Health Forum. The panel was introduced by Jelena Milenkovic, Director of Operations at the Geneva Health Forum and moderated by Suerie Moon, Co-Director of the Global Health Centre.
Image Credits: Richard Catabay/ Unsplash, Twitter: @GVAGrad_GHC, Twitter: @GVAGrad_GHC, UNDP/Karin Schermbrucker for Slingshot .
Combat the infodemic in health information and support health policy reporting from the global South. Our growing network of journalists in Africa, Asia, Geneva and New York connect the dots between regional realities and the big global debates, with evidence-based, open access news and analysis. To make a personal or organisational contribution click here on PayPal.

link