Access Healthcare
Kumar Shwetabh, President and Chief Growth Officer
Kumar Shwetabh's current role as president of U.S. operations will merge into his new position. Shwetabh will also continue to serve as CEO for Pacific Global, which was acquired by Access Healthcare in 2018 and is focused on providing revenue cycle management services to hospitals and healthcare systems nationwide. When his promotion takes effect, In this role, Shwetabh will be responsible for Pacific Global's growth and revenue targets. His responsibilities also include new client acquisition, introducing revenue streams from new business, and improving profitability. Finally, Shwetabh will lead the solutions team as part of his new role. He joined Access Healthcare in 2018 and founded Pacific Global in 2009.
EDUCATION: Pune University (MBA), Utkal University (BIT)
---
Truist
DeVon Lang, North Texas Regional President
DeVon Lang has been promoted from his previous role as North Texas middle market banking leader. In his new role, Lang will be responsible for leading commercial banking teams helping Truist's business clients throughout North Texas. In his previous role, he managed a team of senior bankers focused on helping medium-sized businesses achieve their goals.He will direct client management and business development activities. He joined Truist in 2010 as managing director of its energy corporate banking team. Prior to that, he served as assistant vice president for Comerica.
EDUCATION: University of Houston (MBA), Louisiana State University (B.S.)
---
Westmount Realty Capital
Kyle Russell, Managing Director of Development
In his new role, Kyle Russell will lead Westmount's development initiative and increased the company's development capacity. Prior to joining Westmount, Russell was the vice president of development management at Dalfen Industrial, where he led industrial developments across Texas, Arizona, Utah, and Pennsylvania. Before that, he was the project lead in the Texas market for build-to-suit and logistics developments at Scannell Properties, where he served as vice president of project management.
EDUCATION: Texas Tech University (BArch)
---
U.S. Oral Surgery Management
Todd Koleszar, Senior Vice President of Financial Planning and Analysis
In his new role, Todd Koleszar will oversee finances and operations for USOSM and its more than 180 surgeon partners. Prior to joining OSOSM, Koleszar served as assistant treasurer for the Commercial Metals Company, where he oversaw banking, credit, and lending relationships. He also maintained cash management, capital markets, and risk management, covering all lines of business in the United States and Polan—more than $8 billion in revenue and a $1 billion debt and derivatives portfolio. Prior to that, Koleszar was the vice president of finance and treasurer for Elara Caring, where he led the annual target setting and budgeting process for 225 branches of the healthcare company.
EDUCATION: University of Illinois Urbana-Champaign (MBA), Indiana University Bloomington (B.S.)
---
Dala Communications
Stuart Williams, Vice President of Operations and Senior Fundraising Consultant
Before joining Dala Communications, Stuart Williams led fundraising departments at Dallas nonprofits, including Lumin Education, where he spent 11 years and rose to director of development. He also held vice president posts at The Concilio and the Men of Nehemiah. In his work with Dallas nonprofits, Williams increased donor retention by 20 percdent and exceeded an annual revenue goal by 35 percent. Williams will be at the helm of Dala Communications' new nonprofit practice group, which will offer fractional fundraising services such as full-service grant writing and management, direct response fundraising campaigns, and major gift program development.
EDUCATION: Baylor University (BBA)
BOARD APPOINTMENTS
Collin County Business Alliance
Maher Maso, Board Member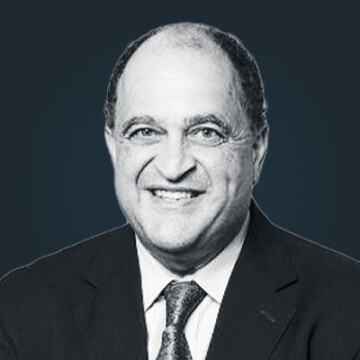 Maher Maso is a former mayor of Frisco and currently serves as principal of site selections and investment at tax firm Ryan, where he has worked since 2018. He also previously served as commissioner of the State of Texas Red River Boundary Commission and CEO of Prosper Economic Development Corp. His role at Ryan allows him to work with cities, counties, and government body agencies to help them form strategic plans.
EDUCATION: The University of Texas at Arlington (MBA, BBA)
Sandy Cross, Board Member
Sandy Cross serves as chief people officer for the PGA of America, where she has held various roles over 27 years with the company. She began as a licensing administrator in 1996. Prior to the PGA, Cross worked as director, special projects for the United States Water Fitness Association. Prior to that, she was a licensing manager with the Cleveland Cavaliers.
EDUCATION: Kent State University (M.A.), University of Buffalo (B.A)
Author
Kelsey Vanderschoot
View Profile


Kelsey J. Vanderschoot came to Dallas by way of Napa, Los Angeles, and Madrid, Spain. A former teacher, she joined…

link